While I have a full table of terrain already, the detail present in the resin buildings looked too appealing to ignore. Rather than buy up the whole set and have a giant pile of buildings that would take me a year to finish and I didn't actually need, I picked out three I liked the most.
The casting is acceptable, no serious problems on first review. The only areas that will need some cleaning up are all on the bottom edge, and it's mostly just flash to cut off. There's a few bits where the edge isn't perfect, but considering I'll be making these worn out and overgrown looking like the rest, that's completely fine to me.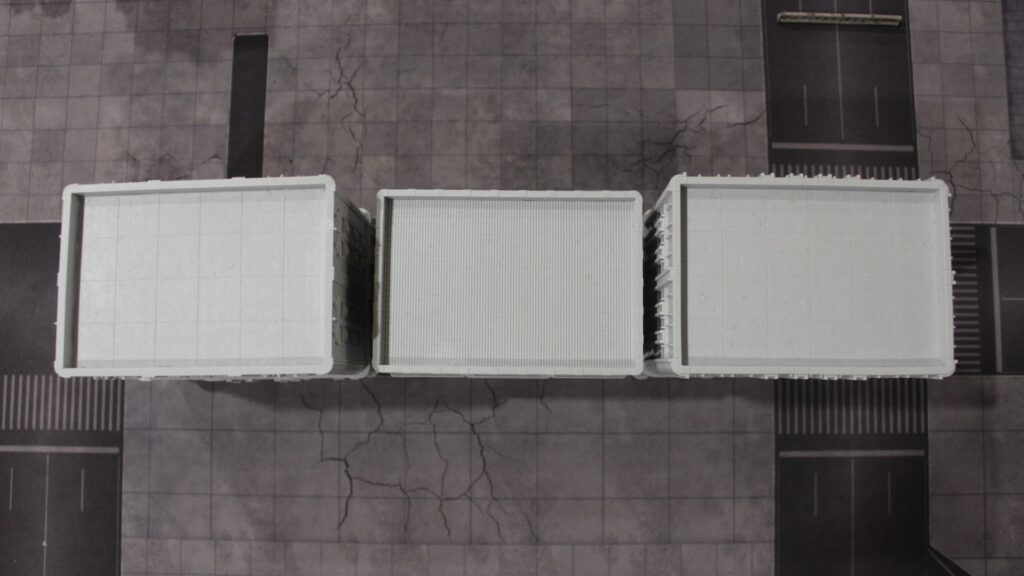 These three buildings happen to be the same width/length. They do offer what looks to be thinner and longer buildings, and a square one, but I liked the building designs on these more. They are all rectangular/cubic though; I wish they had some more varied shapes, but these being composed of largely ground up resin chips might have something to do with the simple profiles of the designs? Not sure as I don't know much of resin casting, anyway.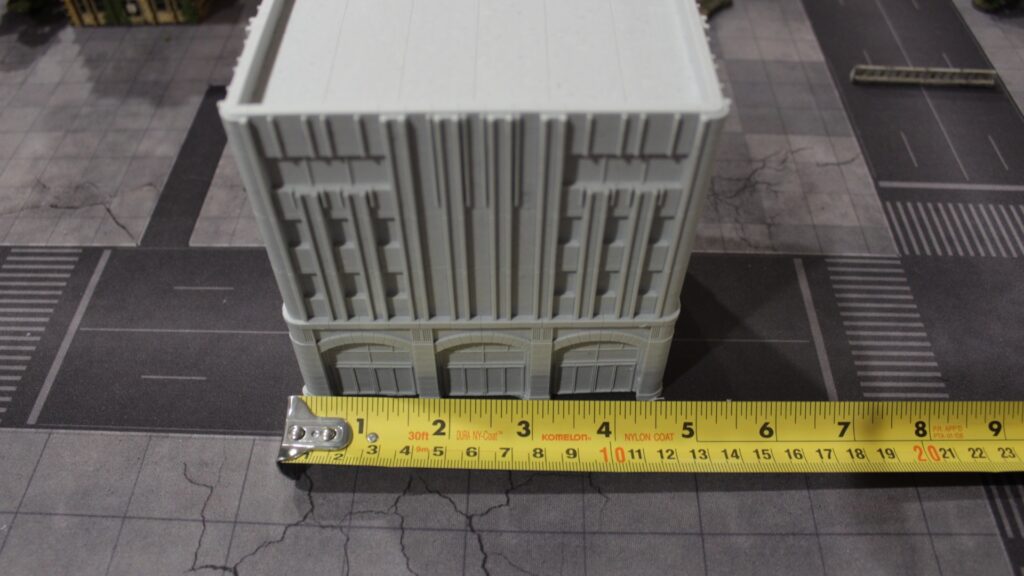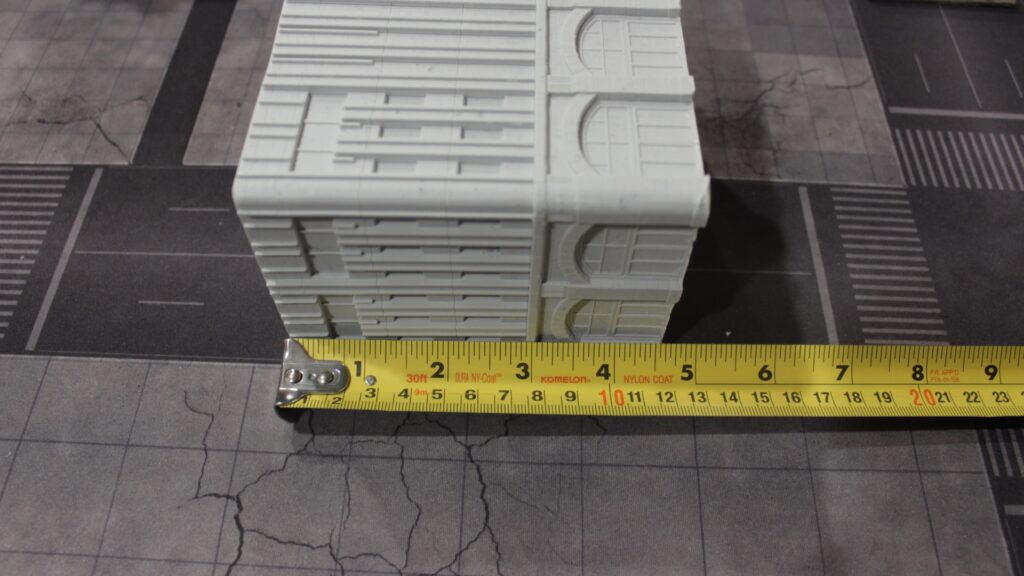 I couldn't find mention anywhere as to their dimensions, so figured this could be helpful to anyone interested.
And of course, a major thing to note is that these are not hollow in any fashion. These are extremely hefty chunks of resin.
Coming in at 777 g/1.7 lb and 986 g/2.2 lb, these aren't going to be lightly brushed aside during play. Estimating the weight, if you got the set of 8 buildings, that clocks in at around 6.4 kg/14 lb. Certainly something to consider if ease of transport is important to you.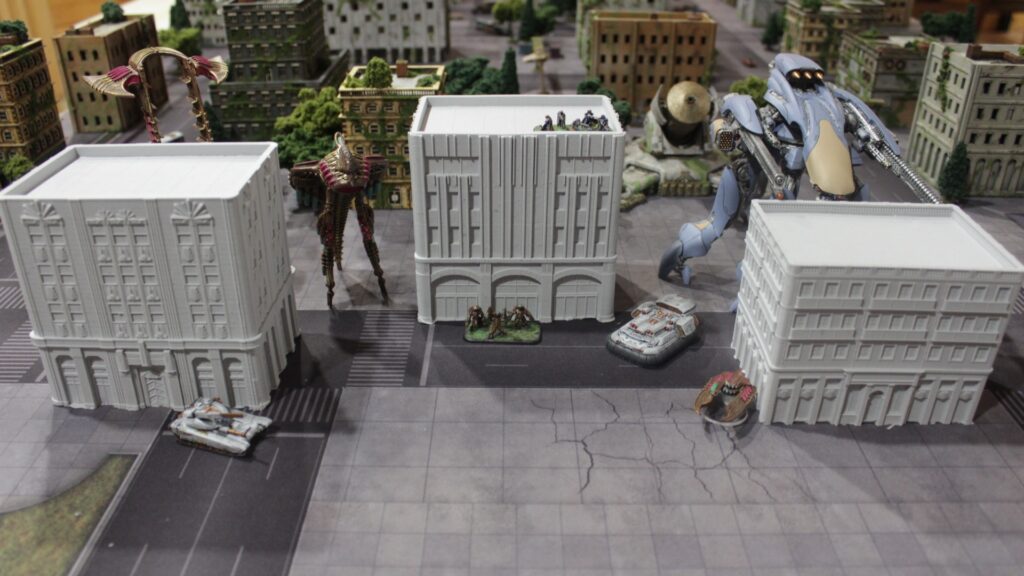 I'm always happy to see more detailed and quality terrain options! I don't think I'm going to be in a rush to get more of these buildings, but that's more a matter of my existing setup being sufficient for now. I'll likely replace some of the less detailed MDF buildings with these during games, but there's still a place for the cheaper and simpler MDF stuff. High amounts of detail aren't needed if you're looking for something with a brutalist styling, for example. And if you're not as concerned with the aesthetics of the table, the card stock sets are still and likely always will remain king.